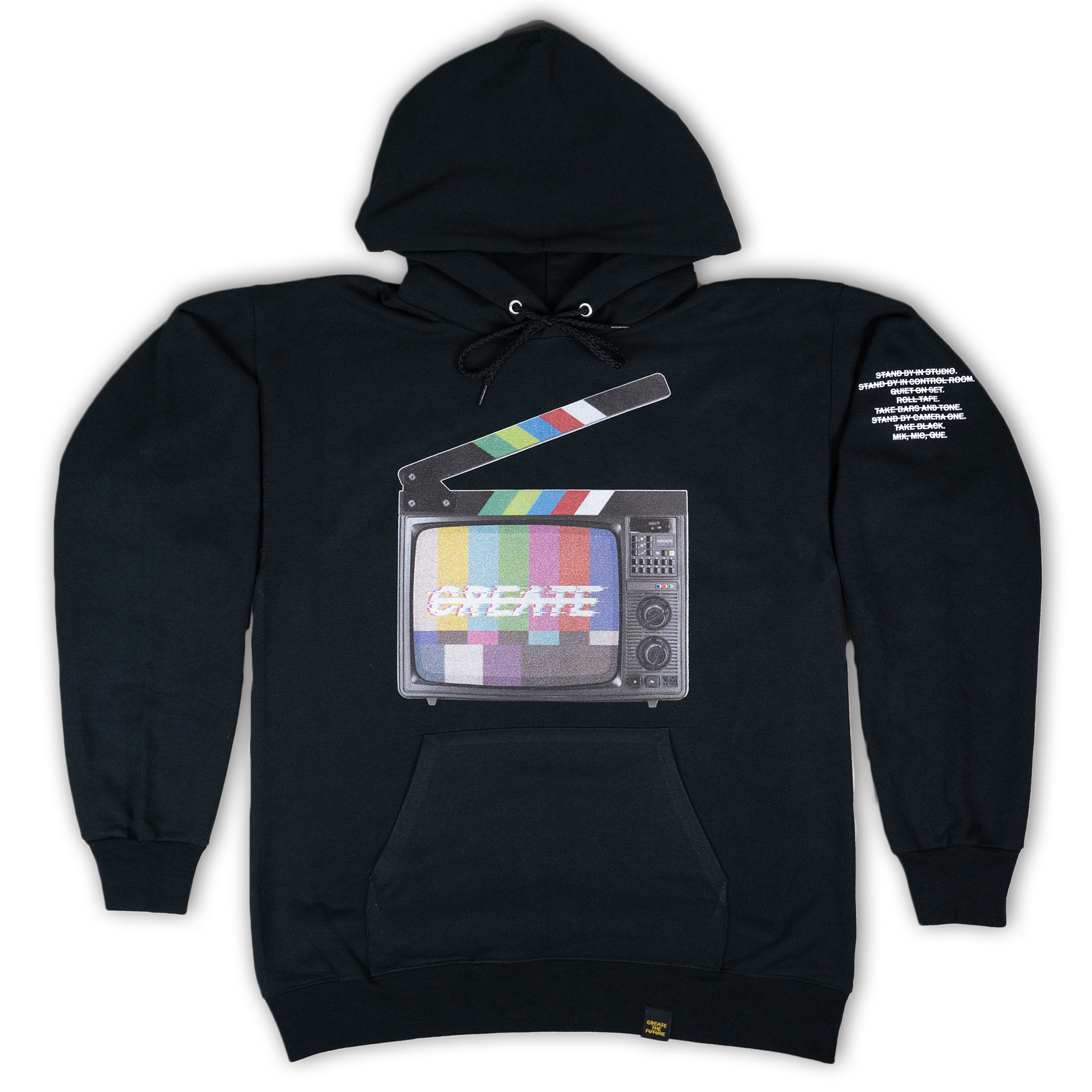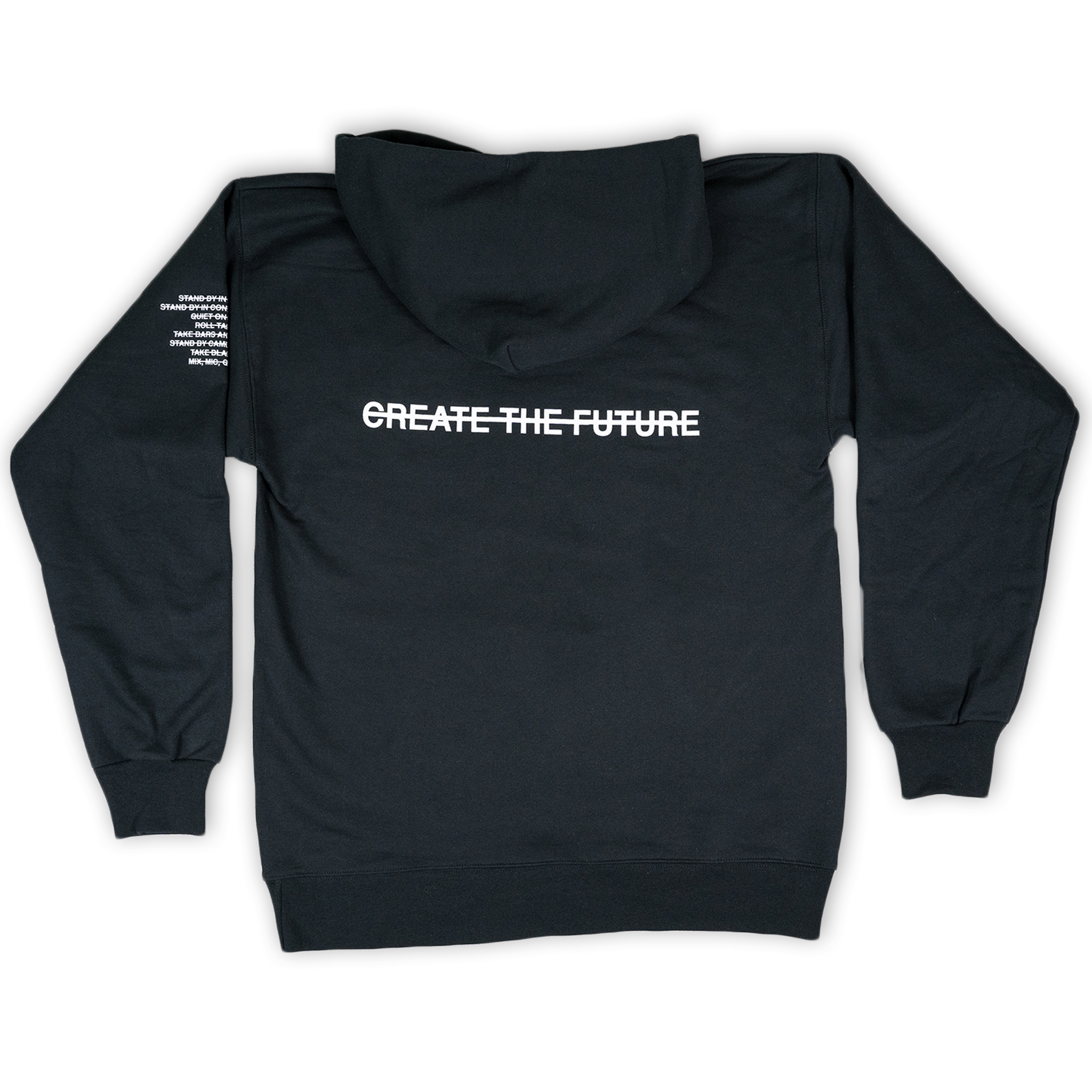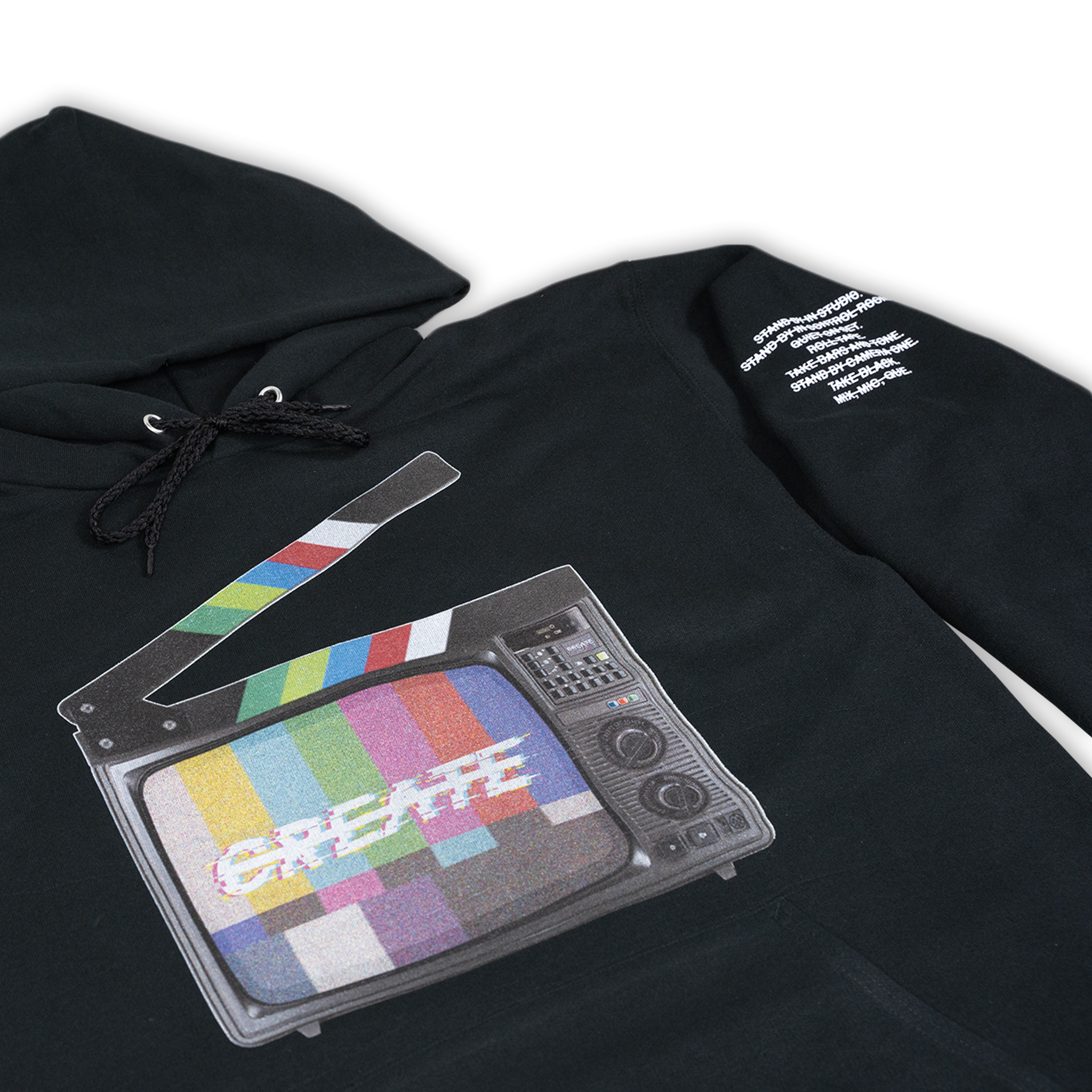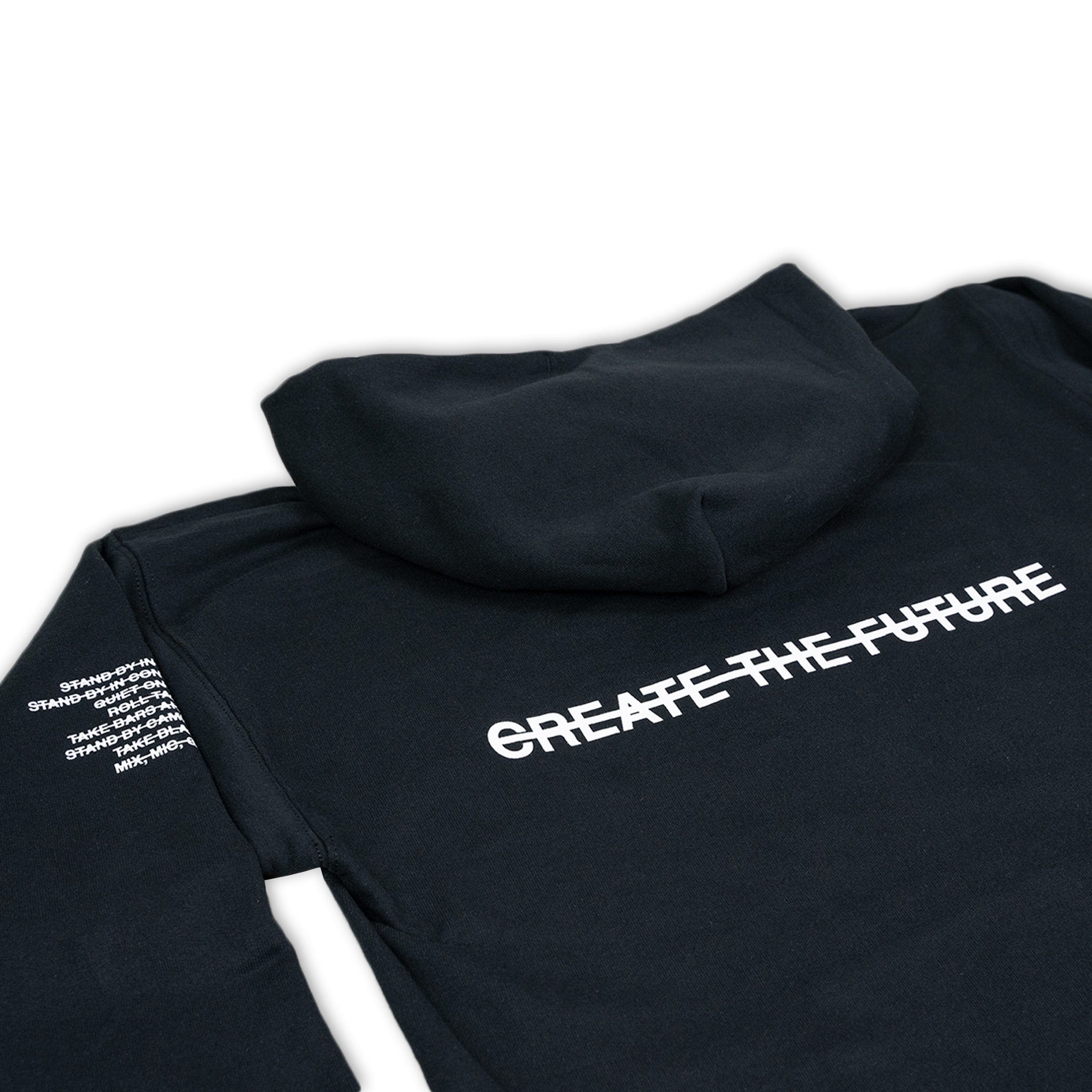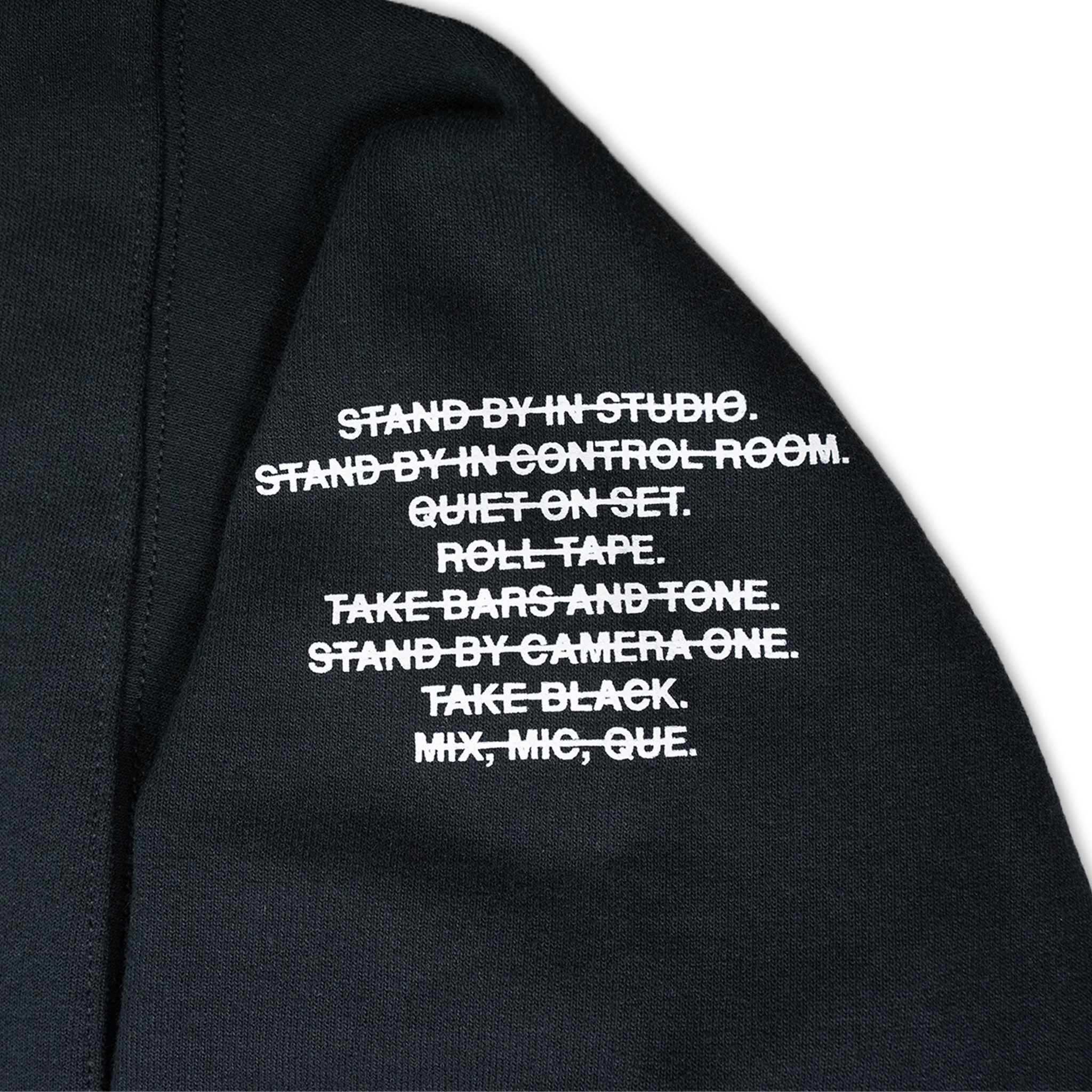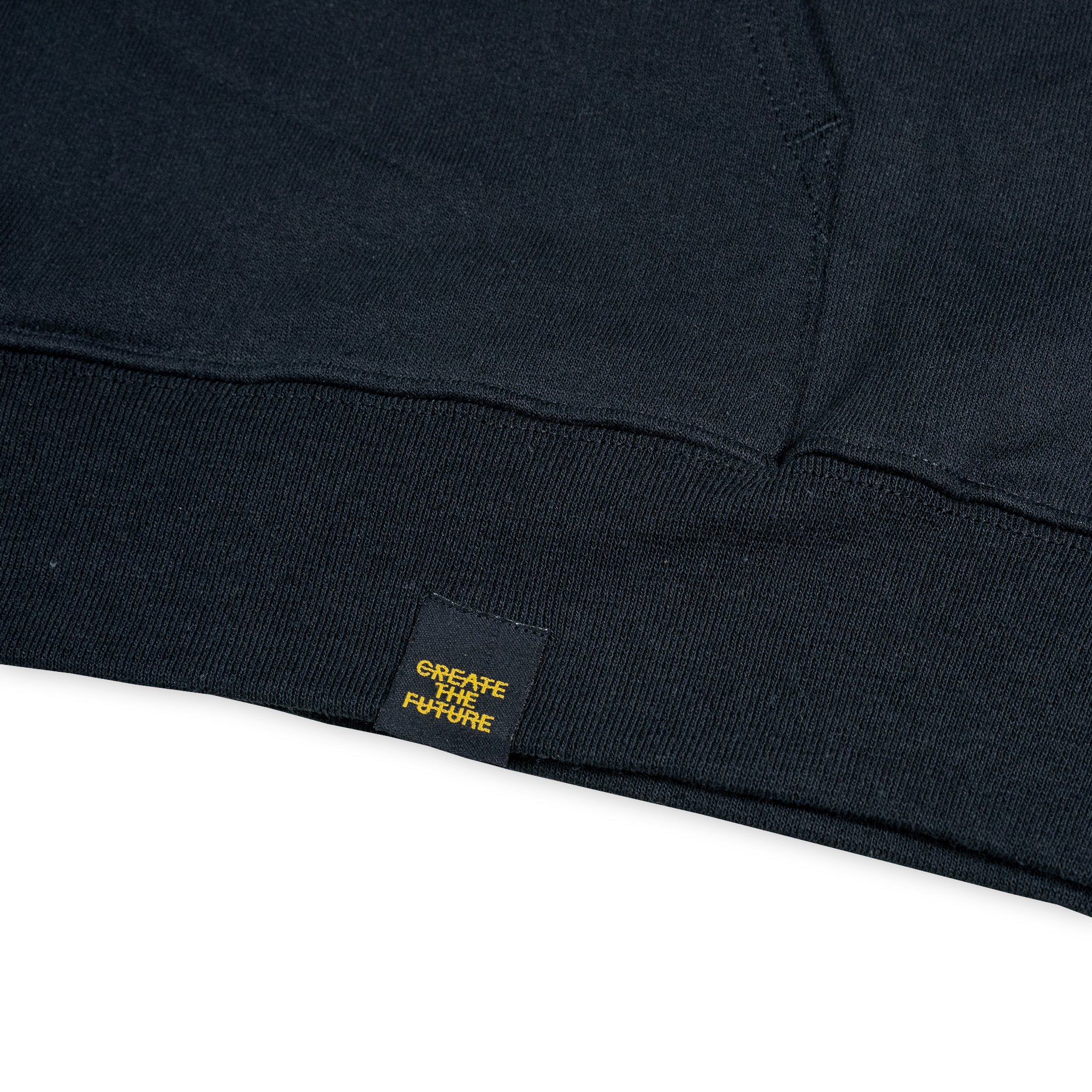 DIRECT THE FUTURE SWEATSHIRT
BEHIND THE DESIGN:
DIRECT THE FUTURE. This piece was inspired by television and film production. It embodies our mission as a brand, which is to take control of your own destiny and create the future.
Front Graphic: Combined a slate and a TV with bars and tone displayed on it. 
Sleeve: The standard procedure a director goes through during a production before going live.
Back: CREATE THE FUTURE.
Fit: Runs true to size.