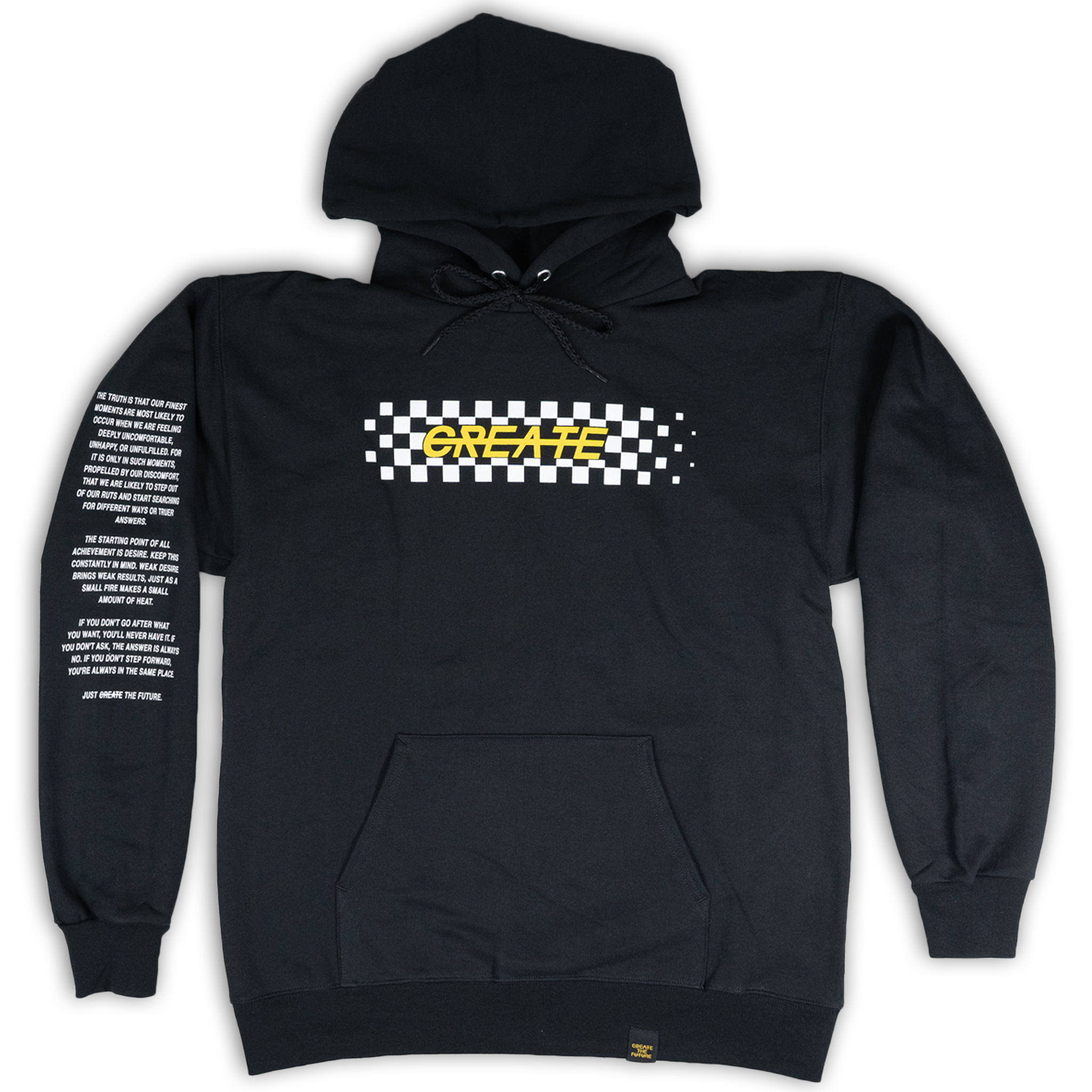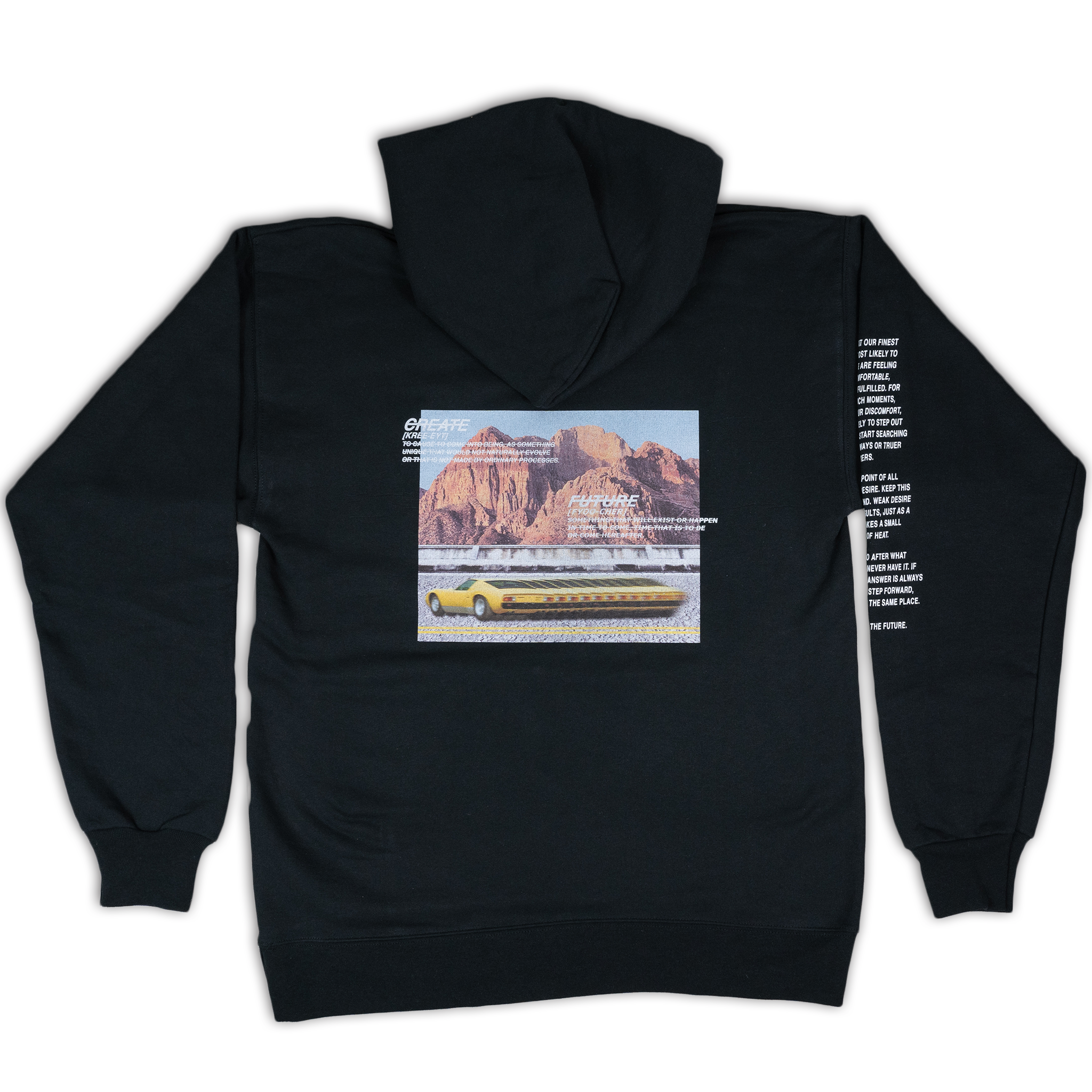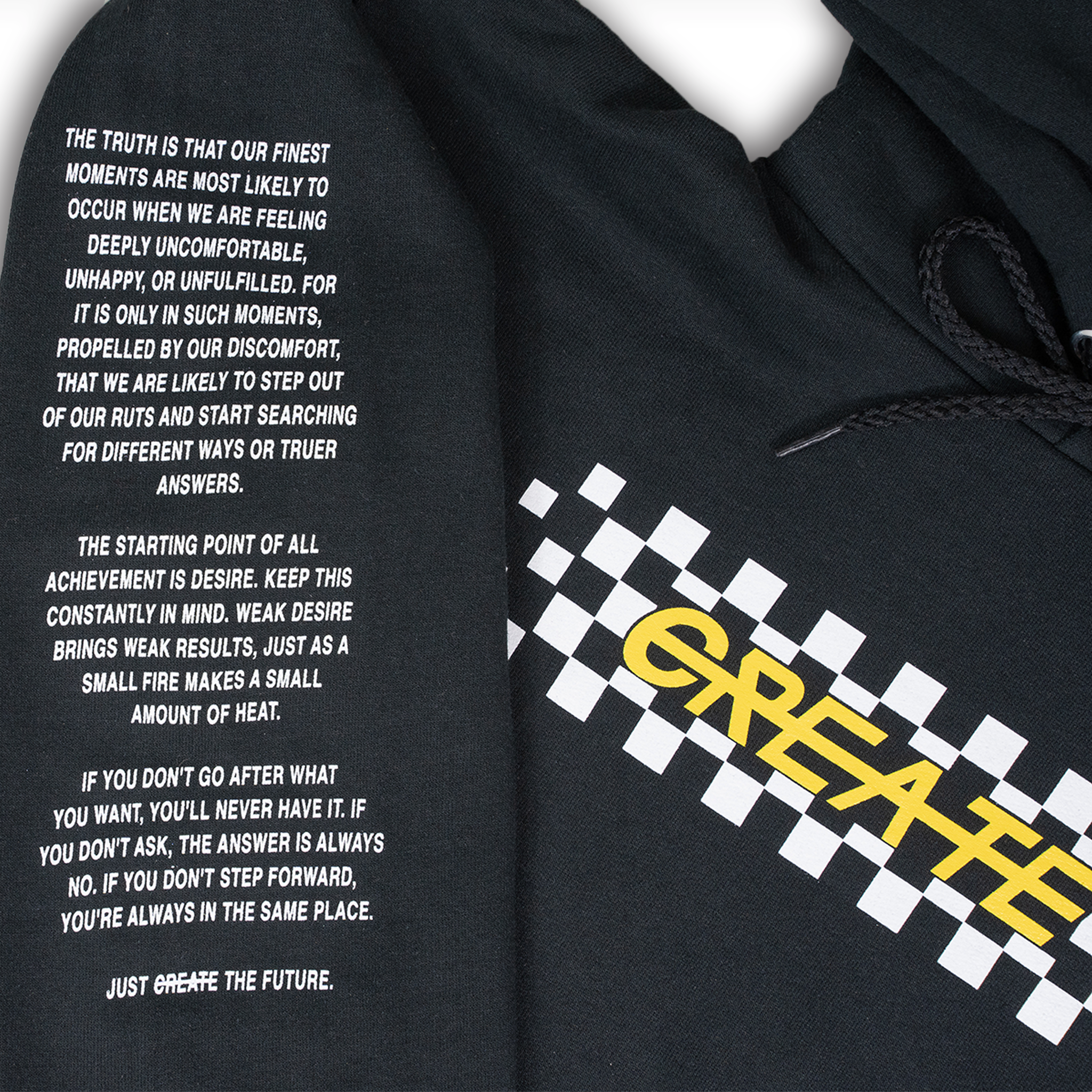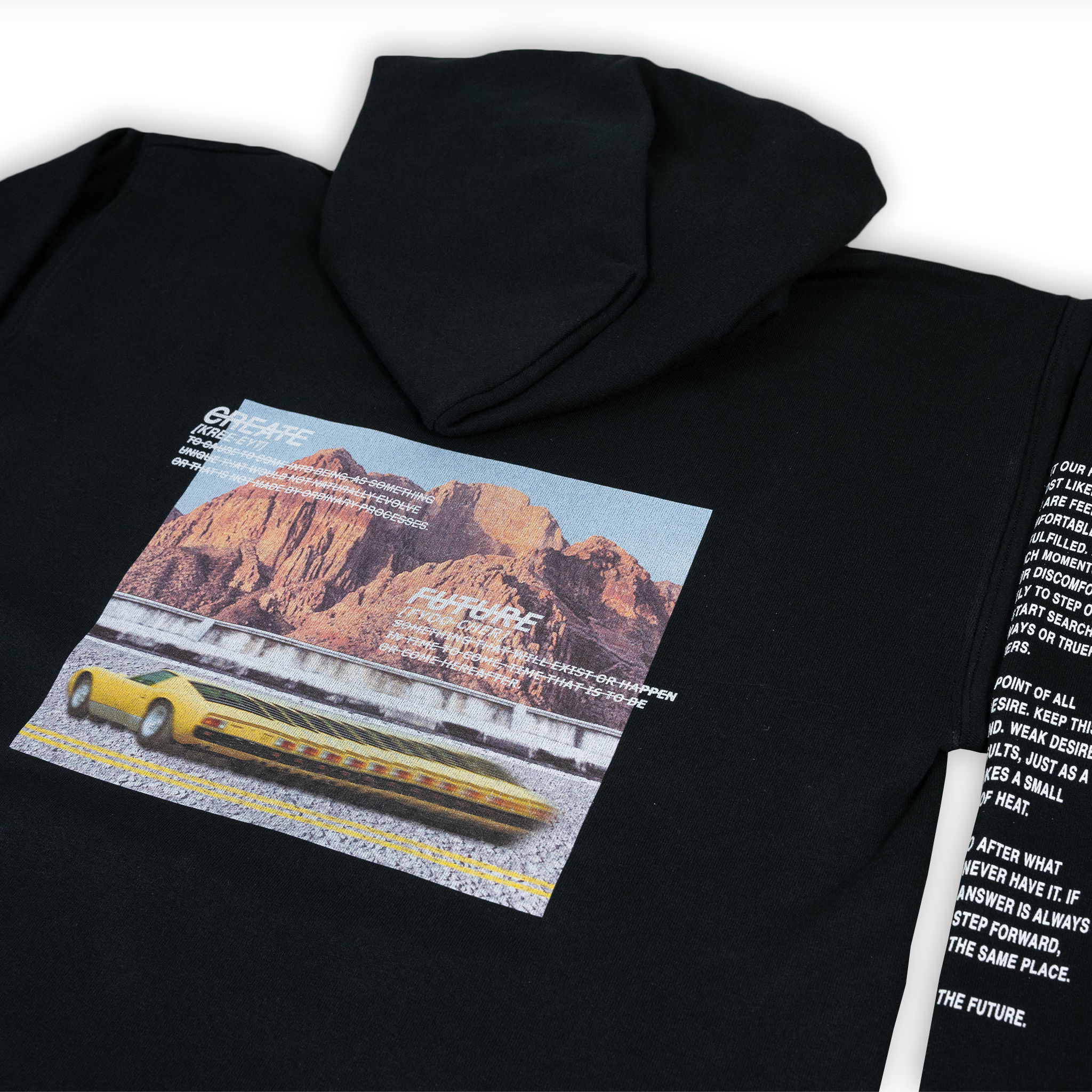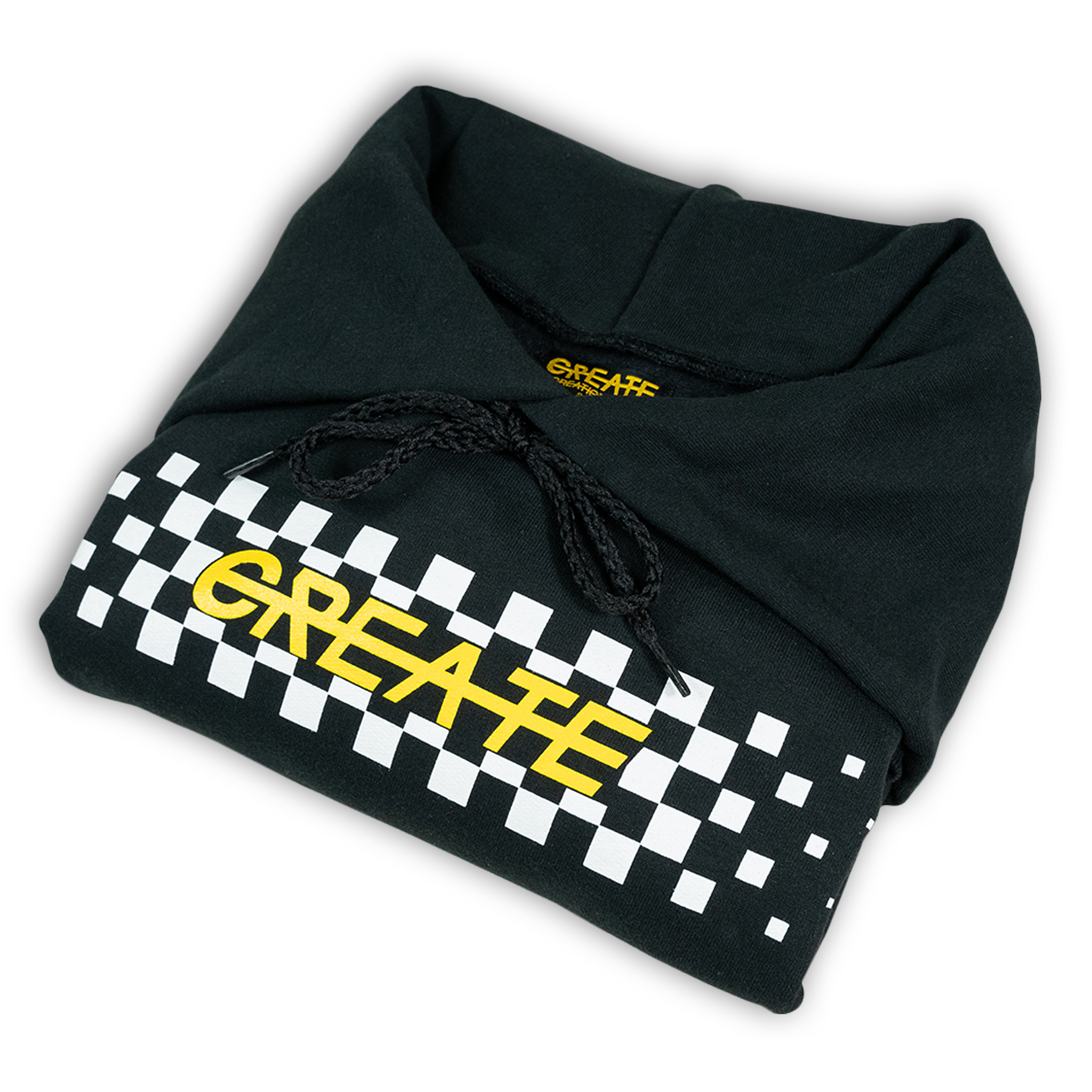 RACE TO CREATE THE FUTURE SWEATSHIRT
BEHIND THE DESIGN:
RACE TO CREATE THE FUTURE. The concept behind this piece stems from life itself, which is similar to a race; fast-paced, competitive, and with a blink of an eye could all be over. We wanted to illustrate that in this current age there is a worldly desire to constantly innovate and reach new heights.
Front chest: The checkers illustrate a finish line of a race, with a skewed Create logo to resemble motion.
Back graphic: A hand made collage that features a yellow car with a blur effect to illustrate that it is moving fast. 
Sleeve: Several quotes about the future. 
Fit: Runs true to size.